October 7-11 Announcements
The
EOP Graduation Gown Lending Project Fall 2019 application is now open!
Graduation can be an exciting moment for students, however the cost of purchasing a cap and gown can be a burden that impede students from fully enjoying their academic achievement. GGLP's mission focuses on alleviating the financial burden graduation expenses have on students.
We are excited to continue extending our resources to Master students, as well!
Gowns are distributed on a first come, first serve basis so students are encouraged to apply early. In order to qualify, a student must either be:
1) Low-income and/or 2) First Generation and/or 3) Historically Underrepresented
, OR a
Graduate Student
. Two separate applications will be available and will be

closing on
Thursday, October 31, 2019 at 11:59pm
.

Unsure of EOP status? Stop by the EOP office in 119 Cesar Chavez to be verified.
Cal Alumni Pride is the LGBTQ alumni club of UC Berkeley.
Their mission is to support and promote the interests of UC Berkeley and its alumni, with an emphasis on issues and interests specific to the LGBTQ community. One of Cal Alumni Pride's major objectives is to serve as a resource to LGBTQ undergraduate students and their allies in the form of mentorship and scholarship opportunities.
The Cal Pride Scholarship is a

one-year, merit-based

award that recognizes Sophomores, Juniors, and Seniors at UC Berkeley and incoming transfer students for academic achievement, leadership, and community involvement, as well as their contribution to the LGBTQ community. Previous recipients of the Cal Pride Scholarship are not eligible to re-apply.
Please take due care when responding to the essays presented, as those students selected for finalist interviews are often chosen on the basis of the thought and consideration of their responses. Successful applicants are often those who spend more time on the essays and are able to articulate their positions clearly in subsequent in-person interviews.
Applications for the 2019-2020 academic year are due October 20th, 2019, 11:59PM PST. Apply Here.
Undergraduate Certificate in New Media
Applications due: November 1, 2019
The Berkeley Center for New Media is an interdisciplinary research center that studies and shapes media transition and emergence from diverse perspectives. Through critical thinking and making, we cultivate technological equity and fairness in our classrooms, in our communities, and on the internet.
A new media certification provides enhanced skills in analyzing and/or designing future media with an awareness of historical, social, and cultural perspectives that might not be visible from a single discipline. Emphasizing a critical understanding of the nature and implications of new media, our students draw on theories and methodologies from the arts, the humanities and social sciences, and science and engineering, to innovate while questioning the impact of new media on the human experience.
Our students are eligible for a host of opportunities through the Center, including our prestigious
Eugene Jarvis
fellowships,
research support
, and unique experiences with the world-class speakers we bring to campus.
We are accepting applications for admission to the
Designated Emphasis (DE) in New Media
Ph.D. program, the
Graduate Certificate in New Media
M.A. program, and the
Undergraduate Certificate
in New Media program. All applications for Fall 2019 admittance are due
November 1, 2019
.
CED EVENTS
Cal ITE
, the campus's premier undergraduate transportation student group, is excited to announce that we will be hosting an office visit to Mark Thomas.
Established in 1927, Mark Thomas provides civil and structures engineering, surveying, landscape architecture, planning & urban design, district management, and construction management services to clients throughout California, ranging from local municipalities to large corporate clients and public agencies. The visit will be on Wednesday, October 9th, 4-6 PM. We will be traveling as a group to their Oakland office via BART. Transportation will be subsidized and light refreshment will be provided if you RSVP at
https://tinyurl.com/visitmarkthomas
INTERNSHIP + EMPLOYMENT OPPORTUNITIES
Diversity Ignites Innovation: Now Accepting Scholarship Applicants
At Gensler, we believe in bringing people of diverse backgrounds, experiences, and points of view to ignite innovation in design. In this spirit, we've expanded the Diversity Scholarship program to include more inclusive design perspectives and invite underrepresented and minority architecture students to apply.

We look forward to working with you to select the best talent from your institution to pursue this prestigious opportunity. Each academic program may nominate up to two eligible students. To help us spread the word, you will soon be receiving printed promotional materials for you to distribute to students. Additionally, digital assets can be accessed here.

Scholarship winners receive $20k for first prize and $10k for second prize. Select finalists and winners are considered for an internship at a Gensler office. Scholarship applications are due December 8, 2019.
Wednesday, October 16, 2019
12:00–4:00 pm
MLK Pauley Ballroom
Recruiters from 60+ organizations will bring information about their summer internship positions—recruiting all majors!
The College of Natural Resources Office of Instruction and Student Affairs is hiring
a work study student office position to help us coordinate study abroad information for our majors. Please share this post with your undergraduate AND graduate students! Interested students can email their cover letter and resume to me, Patricia Helyer at
phelyer@berkeley.edu
. The Job #4379848523
More details on the position below:
Job Number:

4379848523

Title Code:

4921

Job Title:

Office Assistant

Employer:

College of Natural Resources

Hourly Rate:

$

15.59

Positions:

2

Apply To:

Patricia Helyer

Work Hours:

10/week

Phone:

N/A

Address:

260 Mulford Hall
OISA
COLLEGE OF NATURAL RESOURCES

Start Date:

When filled

Supervisor:

Patricia Helyer, Meaghan DeRespini

How to Apply:

Email Resume to phelyer@berkeley.edu

Description:

Assist CNR's Office of Instruction and Student Affairs with the coordination of UC Education Abroad Program (UCEAP) Academic Integration grant project. Responsibilities include reviewing large data sets to identify frequent study abroad locations for particular subject areas, reviewing and categorizing course syllabi, using online UCEAP and other databases to research courses and programs, producing reports and summary documents, working with other campus offices to request information as necessary, sorting and organizing information for presentation to faculty.

Qualifications:

Required Qualifications: Basic computer skills, including MS Office and Google Drive Ability to maintain confidentiality regarding data being used in projects Strong written and verbal communication skills Ability to work independently and to stay on task Detail-oriented Ability to organize and prioritize work Preferred Skills: Knowledge of/interest in study abroad programs HTML/Web Development Only non-CNR students may apply due to privacy rules The ideal candidate would be available to work 8-10 hours/week between the hours of 9am-12pm and 1-4pm Monday-Friday. Applicants should include their availability in their statement of interest.The position begins as soon as possible and would ideally continue through the end of the Spring 2020 semester, with breaks during the standard school vacation times as preferred.
October 30st, 2019 is the deadline for new applications for the campus's Designated Emphasis in Women, Gender and Sexuality.
Interested students can find application information at:
Cal in the Capital

is an internship fostership program which prepares and sends a cohort of around 70 UC Berkeley students a year to Washington, D.C. to complete a summer internship. Cal in the Capital interns come from all classes, majors, backgrounds, and areas of interest, and any student looking to grow professionally is encouraged to apply. To date, more than 3,900 Cal in the Capital interns have served over 1.6 million hours of service in hundreds of professional settings, including Congressiona

l offices, think tanks, national non-profit organizations, media centers, private companies, research institutions, and more.

Our program provides housing and accommodations in D.C., along with a semester DeCal in which directors provide one on one application feedback and assistance, as well as group lessons and networking opportunities. Scholarships and funding are also available for students with financial need; we are here to help students succeed in a competitive, professional atmosphere and provide all the resources which do exactly that!

We have 3 upcoming info sessions so that students may learn more about the program and ask our student directors questions. Please inform your students of these upcoming info sessions :

9/26 at 7pm in Dwinelle 234

10/2 at 7pm in Dwinelle 234

10/8 at 7pm in Dwinelle 234

Please help us spread the word to all UC Berkeley students about what great opportunities this program presents! Applications are due

October 12, 2019

at 11:59 PM PST. Any assistance you can provide would be much appreciated. Please see below for more information or visit our

website

.

If you would like flyers to hand out to students please feel free to email us back!
EVENTS ON CAMPUS
Thursday, October 17, 2019
12:00–4:00 pm
MLK Pauley Ballroom
Recruiters from 60+ organizations will bring information about their full-time career and internship positions—recruiting all majors!
Berkeley Undergraduate Journal - Paper Submission Fall 2019
Think you have written a superb academic research paper? Looking for a chance to publish your excellent work?
Please consider working with Berkeley Undergraduate Journal to
share your research and writing
. As Cal's oldest undergraduate research journal, BUJ publishes carefully reviewed and edited scholarly work from the humanities and social sciences
on the University of California's eScholarship website
, highlighting the strength of undergraduate scholarship on the UC Berkeley campus.
To submit your paper, please follow the guidelines listed on our website https://buj.berkeley.edu/submit. The deadline for
Fall 2019
paper submission is Oct 6th. If you have questions regarding paper submission, please contact our staff advisor Leah Carroll (carroll2@berkeley.edu
). For all other inquiries, please email buj@berkeley.edu.
We look forward to working with you and getting your work published!
Wednesday, October 9 at 5:00-6:30 PM
Blue Room - Career Center (2440 Bancroft Way)
Gain insights and advice from a panel of professionals on how to know your value and navigate negotiating for things that may be important to you in the workplace, such as a higher salary, promotion, or flexible work schedule. At the end of the event, you will have an opportunity to practice with participating panelists.
Thursday, October 17 at 5:00-6:30 PM
Gold Room – Career Center (2440 Bancroft Way)
Interested in teaching? Learn about different pathways to become a teacher with a panel of Education professionals. To conclude, you will have an opportunity to network with participating panelists.
The Experimental Social Science Laboratory (Xlab) invites you to participate in research!




All experiments conducted at Xlab are computerized social science studies that typically last between an hour to two hours. Participants earn $15/hour on average every time they participate. For more information, visit xlab.berkeley.edu, watch our short video or come to one of our tabling sessions! To sign up, visit berkeley.sona-systems.com
Thursday, October 10 | 6:00pm PT | Banatao Auditorium & B100 Blum Hall
Hosted by
Big Ideas
,
Jacobs Institute for Design Innovation
,
CITRIS Tech for Social Good
,
Fung Institute
,
Women in Tech Initiative (WITI)
,
BHEP (Haas)
, and
the Foundry,
Innovators@Cal is an exciting event that fosters collaboration across the UC Berkeley campus. Innovators@Cal provides students and student teams with opportunities to advance their ideas and ventures through two-minute pitches on stage and whiteboard sessions where teams can discuss their ideas with audience members, receive feedback, recruit new team members, and more!
This event is for you if:
You have an idea or startup and are looking to build a team.

You are "entrepreneurial curious" and interested in joining a team.

You are interested in entrepreneurship resources available at Cal.

You want to find like-minded people innovating solutions for big problems.
This year, Innovators@Cal is proud to present Keynote Speakers Nikhil Arora and Alejandro Vélez, Big Ideas winners (
2011
) and co-founders of
Back to the Roots
.
Based in Oakland, Back to the Roots makes indoor gardening kits and aquaponic fish tanks for producing organic mushrooms, herbs, and vegetables at home. Back to the Roots has evolved from a college kitchen experiment into an urban gardening company with a mission to reconnect families back to food.
RSVP here
to sign up and pitch your idea!
RSVP on Eventbrite
to attend the full event!
Join us: 5th Year MIDS Open House on October 15
Come join us in South Hall to get a first-hand look into life as a
5th Year
Master of Information and Data Science (
5th Year
MIDS) student, and to experience our very special I School culture and community! The
5th Year
MIDS Open House will feature presentations from I School faculty, staff, current
5th Year
MIDS students, and MIDS alumni. We'll share information about application requirements, career paths, student experience, curriculum, and more! Finally, there will be plenty of time to chat with and get your specific questions answered by current
5th Year
MIDS students, MIDS alumni, faculty, and staff. And, pizza will be served.
Meet our student panelists and RSVP here.
COMMUNITY EVENTS
Friend, not sure how a grad program fits into your career path? You are not alone!

The FREE Idealist Grad School Fair: San Francisco 2019 is the perfect opportunity to get answers to this question and others. You'll be able to speak with representatives from over 145 universities on Tuesday, October 15th, from 5 to 8 p.m.

Join us and explore graduate degrees in education, international affairs, nonprofit management, public policy, public health, social work, and many more.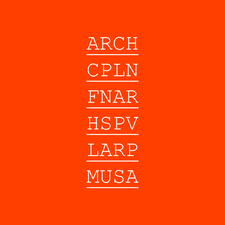 The University of Pennsylvania Stuart Weitzman School of Design
cordially invites you to a cocktail reception hosted by Catharine Clark Gallery and our Alumni Association.
We will be joined by Professor of City Planning, Tom Daniels.
This event is a perfect opportunity for prospective students to find out about the various graduate programs at Weitzman Design and speak with alumni and staff about the School, student life, and Philadelphia.
Date And Time
Mon, October 14, 2019
6:00 PM – 8:00 PM PDT
Location
Catharine Clark Gallery
248 Utah Street
San Francisco, CA 94103
The
Food System Vision Prize
is an invitation for individuals, organizations, institutions, companies, and communities to develop an aspirational Vision of a food system that effectively addresses scientific, technological and environmental trends, growing resource demands, and regional characteristics. A significant Grand Prize will be distributed among up to 10 winners.
The Rockefeller Foundation is launching the Food System Vision Prize to inspire and connect hundreds of diverse stakeholders around the world to create and realize visions of food systems that deliver sustainable, nourishing diets by 2050. The Vision Prize, conceptualized by The Rockefeller Foundation and powered by SecondMuse and OpenIDEO, will catalyze an enduring network for innovation and creative dialogue to encourage policy changes, new technology development, and shifts in culture within place-based food systems. With this Prize, we want to enable communities globally to become protagonists of their own food future. The promise of the Food System Vision Prize is to light the way—to be the North Star—for populations across the globe to realize a more promising, nourishing, and healthy future.
The Prize is
launching the week of October 21, 2019
and will be accepting submissions until January 27, 2020. We are committing to hosting an onboarding call for potential university-affiliated participants within a week of the Prize launch, so you have as much time as possible to work on your submissions with your community. If you are interested in joining the call (or receiving a recording of it),
please register here
and we will reach out with a date, time, and call details. In the meantime, we recommend you
sign up to receive Prize updates in your inbox
, so you get information and resources as soon as they are available.
STUDY ABROAD
What Alternative Breaks offers:
Participate in a transformative experience during your spring break

Build meaningful friendships with social justice oriented peers

Explore critical social issues (e.g. immigration, urban health, environmental & food justice, and more)

2 unit P/NP DeCal Spring course;

course meets Wednesday 6-8pm

Service-learning Trip:

March 21 - March 27, 2020