Design and Innovation for Sustainable Cities APPLICATIONS OPEN
---
Today's students have inherited unprecedented challenges that will require radically new ways to intervene in the built environment.

Disc* is an immersive summer program for currently enrolled undergraduates that explores an interdisciplinary and multi-scalar approach to design and analysis of urban space.

Throughout five weeks of studio sessions, lectures and seminars, demos and workshops, field work and site visits, Disc* students engage in the discourses of urban innovation and gain hands-on experience in design and digital fabrication.
Upon completion of the Disc* program, graduates will have a strong understanding of urban processes and a broad toolkit with which to tackle the increasingly urgent challenges of global urbanization.

No prior experience in design is necessary.
---
WHAT DOES A DISC* STUDENT LOOK LIKE?

Disc* participants come to the Berkeley campus from colleges and universities all over the globe. In addition to architects, city planners and landscape designers, Disc* students come from disciplines as diverse as economics, art history, law, environmental science, sociology, civil engineering, business, transportation design, cognitive science, and more.

2017 statistics:

48% international students
10 countries represented
21 (average age)
13 different college majors

Disc* alumni look like the next generation of thought leaders and game changers in the shaping of our built environment.
To be considered for the program, you must be a currently enrolled undergraduate student with a GPA of 3.0 or higher. A complete application contains the following:
A strong Disc* application contains the following...
A thoughtful, articulate response to the Statement of Intent prompt.

Transcripts and GPA that show evidence of academic rigor and intellectual curiosity.

a CV/resume that is broadly relevant to the Disc* course content and the field of design in general.
A WEEK-IN-THE-LIFE of DISC*
(The Disc*2018 schedule will be available on the first day of the program)
All classroom and lab instruction is held at Wurster Hall on the UC Berkeley campus. Students who successfully complete the program requirements receive a certificate of completion and 1-6 graded units of credit on an official UC Berkeley transcript.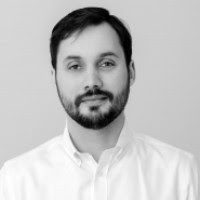 Meet Ghigo, Disc* Program Founder
Ghigo Di Tommaso was trained as an architect in Florence, where he picked up the tools of the trade while engaging directly with the city's heritage and feeding a strong interest in urban history and theory. Professional degree and licensure in hand, he moved to Barcelona to become part of its thriving design community. There he joined the debate on the on-going transformation of the city and committed himself to the creation of beautiful public architecture.
He can now be found in San Francisco, devoting his design skills and his passion for cities to Gehl Studio, a global leader in people-centered urban design, while also coordinating the Adaptive Metropolis Alliance, lecturing in UC Berkeley's College of Environmental Design, and overseeing the Disc* program.
Meet Gabe, Disc*2018 Program Director
Gabriel Kaprielian is a designer, urbanist and artist based in the Bay Area. His professional experience includes traditional architecture practice with award-winning firms, socially-focused architecture as a Design Fellow with Architecture for Humanity, urban design in the public sector, and as an Artist-in-Residence at Autodesk's Pier 9 Workshop. With degrees in both architecture and city planning, his creative work and research focus on resilient cities, sustainable design, emergent technologies, and digital fabrication. Gabriel has lectured at a Cal Poly, California College of the Arts, UC Berkeley, and is currently Assistant Professor of Architecture at Temple University. Gabriel holds a BArch from Cal Poly in San Luis Obispo, CA, and an MArch and MCP from UC Berkeley.
April 2

: scholarship request deadline

May 15

: domestic application deadline

May 25

: visa application deadline

July 3

: program begins

August 3

: Disc*2018 graduation
UC student: $,3958

domestic visiting student: $4,191

international student: $8,571
A small handful of partial need-based scholarships are available. Contactsummerdiscovery@berkeley.edu before

April 2, 2018

to request more information.
Tuition is due within one week of enrollment.
WHY APPLY?
"Disc* opened up a lot of doors for me to understand what I can do, where I stand on certain issues and where I do not, and just simply making friends I would never have made if I had done something else. It broadened horizons as well as pushed me in terms of my patience, and my creative abilities.

It pulled me out of what I had been doing the past two years, out of my attitude towards life, and genuinely helped me to learn more about myself and who I really am as a student."